LSB ACADEMIES HEAD OVERSEAS TO COMPETE IN BELGRADE INVITATIONAL
In the continuing growth of the blossoming LSB partnership with BDA, LSB's Enfield and Islington basketball academies have been confirmed for the Belgrade International Invitational Tournament, taking place in the plush surroundings of Kovilovo Sports Resort in Belgrade from 15th-18th December.
Belgrade is the capital of Serbia, a country in which basketball reigns as the most popular sport, filled with passionate fans who support the game energetically at all levels. Belgrade, in particular, is well-known for creating some of the most intense basketball playing environments in the world, hosting 2 Euroleague teams in the same city (Partizan Belgrade and Red Star Red Star Belgrade).
Players from both academy varsity teams will compete in the tournament at Kovilovo, but also get to attend a live Euroleague game during the trip. The atmosphere at Euroleague games in Belgrade, featuring local teams, is unlike anything fans and players in the UK will have experienced before and is something that has to be seen to be believed.
BDA Director Bane Vukovic:
"Through our partnership with the LSB we are looking forward to hosting the academy teams at the Belgrade International Invitational at our base in Kovilovo in December as it will be something the UK players will not have experienced before. To play in Belgrade against high level international competition, to soak up the unrivalled basketball culture of the country and to go to see the top level of European basketball at a live Euroleague game – there is nothing better for academy aged players if they want to see what the next level is all about".
In addition to the challenging competition and Euroleague game experience, BDA are are also hosting a live Q&A session with BDA co-founder and Golden State Warriors Assistant Coach, Dejan Milojevic, who will add further insights and advice for the LSB Academy players, on what steps they can take to really excel and progress up through to the next level.
The Belgrade Invitational is being delivered as part of the BDA/LSB international competitions program aimed at providing new and progressive opportunities for 16-19 year old players from the LSB to compare and compete against future pro's on a global platform. As part of the LSB Academy program, this trip is 100% free for all selected players.
LSB Director Nhamo Shire:
"It's taken us a while to get this incredible opportunity to the point where we all felt all elements were in place to push the game in London forward again. Now, through our partners at BDA and the support from COHENEL and CANDI, we're ready. This trip is unlike any we've been able to deliver before. Top class facilities, access to NBA coaching expertise, elite competition in a mind-blowing atmosphere and all captured on live-stream and shared with coaches worldwide and all at no cost to our players. It's going to be special".
The Belgrade based tournament will provide a tough challenge for both LSB academies, but with a strong incoming class, COHENEL'S head coach AJ Roberts is ready to test his players against the best: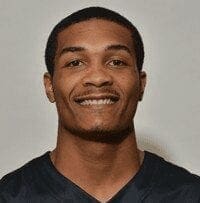 "We've got some 'All-ABL' players returning from last year and a solid new group coming in this year. We are maybe a couple of pieces away from being able to make the impact I want in international competition, so I'll be looking out for players who can help us take that next step over the summer and into the new school year. There's no doubt this trip will be an eye opener for our guys – but that's what you sign up for here, to test yourself against the best and find out how good you really can be"
Scouts and coaches covering teams across Europe and the USA will provide the gateway for talented players from all competing teams to be seen, evaluated and connected into potential career advancing opportunities in both Europe and America. All games are also to be streamed online and distributed throughout US college and European professional coaching networks (and scouting services), to further enhance the level of exposure for top performing players.
The Belgrade Invitational is set to feature teams from Serbia, England, France and Belgium in its first year, with plans to extend to further regions in future editions.
---
Limited places at both COHENEL and CANDI are available for for the upcoming season, if you are interested in competing for a FREE place on this trip, apply for an academy place at either academy below:
To join COHENEL: COHENEL ACADEMY PLAYER APPLICATION
To join CANDI: CANDI ACADEMY PLAYER APPLICATION