LSB PARTNER WITH BDA
London, England – The London School of Basketball (LSB) and Basketball Development Academy announce a new partnership that will enable players from the LSB to benefit from 'NBA-level' coaching, elite player development and exposure opportunities, delivered through a series of game-changing international camps and tournaments initially launching in Belgrade, Serbia this summer.
Basketball Development Camps are the collaborative brain-child of globally respected coaches Bane Vukovic and Dejan Milojević, who have joined forces to help improve the next generation of players across Europe through the provision of top-level instructional camps led by some of the most coveted basketball minds in the world.
Coach Milojević is well-known across NBA circles as the coach who developed NBA current 2-time MVP Nikola Jokić, of the Denver Nuggets. Born and raised in Belgrade, Coach Milojević has also coached and developed 6 other NBA players which include Boban Marjanovic (Dallas Mavericks), Ivica Zubac (LA Clippers), Timothé Luwawu-Cabarrot (Brooklyn Nets), Goga Bitadze (Indiana Pacers), Vlatko Čančar (Denver Nuggets) and Adam Mokoka (Chicago Bulls) in addition to many other players who have gone on to play successfully in the Euroleague.
A former professional player himself and 3-time Most Valuable Player in the highly-rated Adriatic League, Coach Milojević is the current assistant coach of the recently crowned NBA Champions, Golden State Warriors.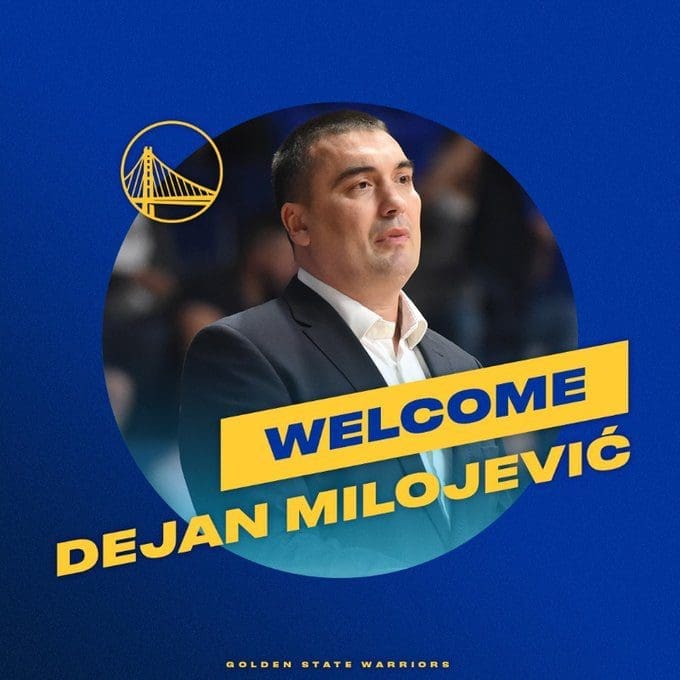 Coach Vukovic is one of the most experienced basketball camp directors in the world, having successfully organised over 230 basketball camps across Europe. A basketball professional, who earned his degree in coaching through the coveted Belgrade Sports Academy, Coach Vukovic has been a global influencer within the sport for over 25 years working with professional teams all across Europe, developing talent and helping build successful sporting organisational infrastructure.
The partnership with the LSB will facilitate opportunities for players across London, and other regions throughout England, to attend the prestigious Basketball Development Academy Camps and be coached by top-level coaches, learning the same drills and insights that have successfully developed a number of NBA stars.
"Coach Milojevic and I have been talking for some time about how we can work together in helping young players be the best they can be. His coaching and development skills are second to none. He is Nikola Jokic's development coach and his skills are recognised worldwide at the highest levels. I have been organising successful camps for over 20 years across the world, so us coming together to form the Basketball Development Academy camps for players to access this level of coaching through a top-level camp experience, was a natural fit" said Vukovic.
"The LSB have always been about bringing access to quality opportunities for players here in the UK and these camps are of the highest quality you'll find, anywhere in Europe. When you take a look at what is happening in the NBA right now, there is unquestionably a firm focus on technical skills development over just athleticism, as it has been in the past, as evidenced by the incredible success of Nikola Jokic. Then you peel the layers back (of this success) and see Coach Milojevic's role in developing Jokic and all of the other NBA player's he's played a pivotal role in developing, and also watching how his input has helped the Golden State Warriors return to the top of the game as champions in the NBA. To have the opportunity to work with such an incredible coach and being able to open up that level of experience and expertise to our players here, you then understand why we're excited to partner with Basketball Development Academy on this game-changing opportunity" said LSB CEO Nhamo Shire.
As these camps are more about quality over quantity, all interested players and parents are reminded that places are understandably limited and are advised to act quickly if interested in securing a place at the first edition of BDA international camps.
Camp dates:
Week 1: 21st-26 July in Belgrade, Serbia.
Week 2: 26th-31st July in Belgrade Serbia
Age groups: 10-14 year olds & 15-18 year olds
For more information please visit: BELGRADE SUMMER INTERNATIONAL CAMP
TO SECURE YOUR PLACE AT A BDA CAMP: BOOK ONLINE
*Please note: Camp places are internationally in high demand and limited in availability, so all interested parties are advised to book now to avoid disappointment*