JOIN OUR FUN-FILLED SERIES OF BASKETBALL COACHING CAMPS THROUGHOUT AUGUST
DISCOVER THE JOY OF BASKETBALL: BUILD NEW SKILLS, MAKE NEW FRIENDS & HAVE A GREAT TIME AT LSB SUMMER SKILLS CAMPS!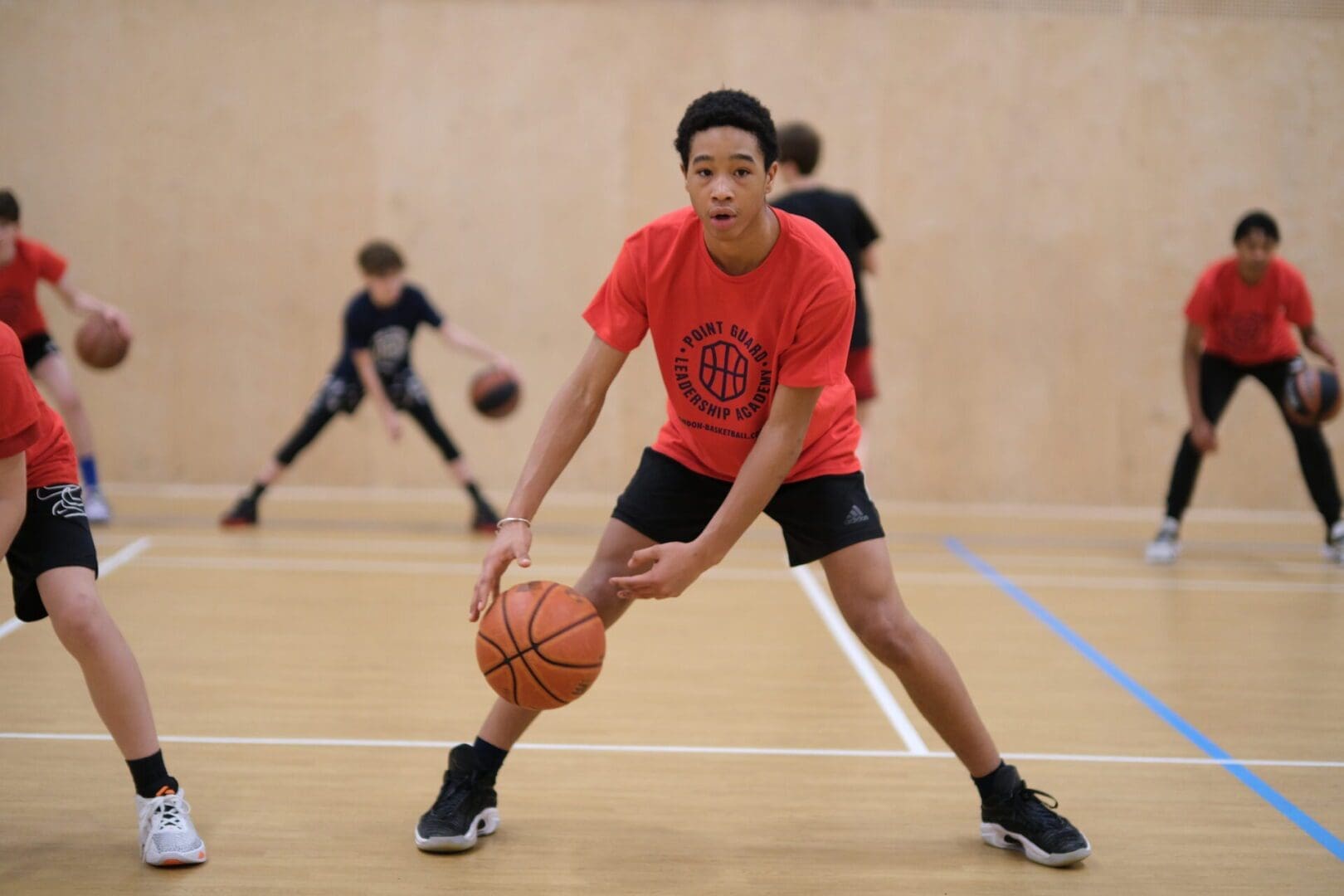 BUILD NEW SKILLS
The LSB's 'Summer School' is back with a bang this August, with another action-packed summer filled with our highly anticipated 'Summer Skills Development Camps.' Whether you're a newcomer eager to learn the fundamentals of basketball or a seasoned player looking to hone your skills, our camps are tailor-made for players of all levels, offering an energised and exciting environment to help you achieve your basketball goals..
With over 100 successful camps delivered across London over the past 10 years, LSB proudly stands alone as the city's most experienced camp providers. Our legacy of nurturing talent and igniting the basketball passion in players of all ages sets us apart from the 'average' and has spread the joy of the game to thousands of players across the city. When you join our Summer Skills Development Camps, you embark on an enriching journey led by seasoned experts committed to unlocking the full potential of every camper we have the pleasure of working with.
With our fully-qualified, DBS checked coaches leading the way, you'll receive top-notch basketball training that covers all the core fundamentals. From mastering dribbling, passing, and shooting to honing defensive skills, spatial awareness, and movement off the ball, our comprehensive coaching has got you covered. No matter if you're a novice starting your basketball journey or an advanced player seeking to elevate your game, our coaches are committed to providing personalized coaching tailored to your individual skill level.
Our camps are designed to cater to the needs of players aged 6 to 17 years old. We split participants into age and skills-appropriate groups, ensuring focused coaching that propels skills at the right pace. With a low camper to coach ratio of 10:1, your child will receive the attention and guidance they need to flourish and fully benefit from the camp experience.
As each camper progresses through the week, we celebrate their success with a range of awards and prizes. We believe in recognising and encouraging the hard work and effort of every child, empowering them to carry their newfound skills and confidence post-camp, both on and off the court. At our camps, we don't only reward 'the best player', it's about recognising and celebrating positive attitudes, diligent work-ethic, effort, co-operation, improved listening and communication skills and a whole host of other skills taught through basketball that transition through to all other areas of our players young lives.
With exclusive t-shirts & certificates for all campers, medals and trophies for award winners and a summer full of special guests locked in to present and celebrate all players at the end of each week, this series of LSB Summer Skills Camps are not to be missed! Secure your spot now to avoid disappointment once the games begin!
--------------------------------------------------------
To review the Summer School schedule and find your camp, CLICK HERE.
To learn more about our Skills Development Camps, CLICK HERE.
FROM AGE 6 THROUGH TO 17 YR OLDS - YOU'RE NEVER TOO YOUNG TO LEARN!