COHENEL HEAD TO BARCELONA FOR INTERNATIONAL COMPETITION
Fresh off of a successful AoC division winning season, LSB's CONEL Basketball Academy are flying over to Sunny Spain to compete in the Euro Basketball Cup, from 23rd-25th June.
Barcelona will play host to the Euro Cup Basketball Cup – an international basketball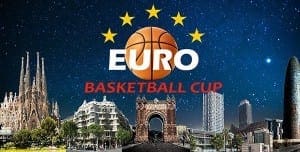 competition between European and American U18 teams.   The 2017 edition features 71  teams from 10 different nationalities, which include: England, Scotland, Belgium, Denmark, Italy, Switzerland, United States, Ireland, Norway and Spain.
The tournament is considered to be one of the most prestigious youth international basketball competitions in Europe and will provide an unforgettable experience for the Warriors from COHENEL.
In preparations for the tournament, Warriors Head Coach Jay Williams said:
"This is both a great opportunity and also a big challenge for the guys.  The tournament is well-known across Europe and has some tough teams coming to play so we will really have to be on our 'A' game to rise to the level of international play.  So far the guys have been excited in practise and are really looking forward to it."
LSB Director Nhamo Shire added:
"COHENEL have had an outstanding season this year and things are continuing to go from strength to strength both on and off the court up in Enfield. All you need to do is walk around the college for a while and you can see everyone is committed to building this rising culture of excellence throughout the academy and into the classroom, where it's clear Jay, alongside the teachers and support staff at COHENEL are developing some outstanding young men. The team have worked so hard this year, they deserve this trip and I'm sure it will be an amazing experience for them and a fitting end to a memorable season."
---
Results and game reports will be available on the site after the tournament.  We wish the whole team the very best of luck!
---