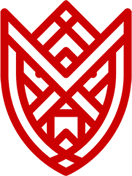 COHENEL AWARD BASKETBALL SCHOLARSHIPS
YOU have the chance to be a college sponsored player and be awarded cash support from between £100-£2,500 to cover your TRAVEL, BASKETBALL EQUIPMENT and even CAMP costs for the year. This means, if selected, your COHENEL scholarship here in London can be used to INCREASE YOUR EXPOSURE to colleges in America and teams across Europe through paying for you to go to exposure camps abroad. Or you may choose to have the scholarship cover your travel expenses and advanced training equipment throughout the year, right here in London. The choice is yours.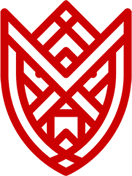 COHENEL ARE CONTENDING FOR A NATIONAL CHAMPIONSHIP IN THE ABL
If you're serious about your basketball, you need to be playing against the best competition. The ABL and EABL represent the top level of talent in the country with all games and statistics covered on www.EABL.org/ABL. COHENEL have finished amongst the top teams in the country the past 2 seasons and are geared up to contend for a national title this season. Be part of history. Be part of a winning program. Commit to contribute to the program's success and let us then help you with what comes next.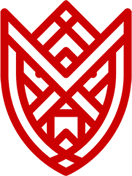 COHENEL BUILD YOUR GAME FILM CATALOGUE
All COHENEL ABL & CBL games (new for 2019/20 season) are recorded and uploaded online so you will have your own supply of full 'game film' to use in sending out to coaches at all levels across the UK, USA and Europe. Game film is one of the most important assets you need to help increase you opportunities after you finish playing at the college/prep level. Players who come to COHENEL and play on the ABL team will build a larger catalogue of your own game film, giving you the tools you need to show the world your true ability. Top players will also be helped with making your own player 'mixtape', which increases your profile amongst players and coaches across the world - and can be used on social media to increase your profile.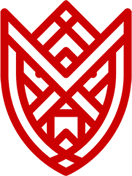 COHENEL PLAY MORE GAMES PER SEASON THAN OTHER ACADEMIES
The academy competes in the ABL, AoC and CBL in addition to international tournaments - providing you with over 40+ potential games per season to play in and hone your talent. Practise is important - but you have to play as many organised games as possible to develop as a player. At COHENEL, you play more games per season than elsewhere, giving you multiple opportunities to develop your skills in game situations.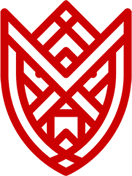 THE COACHES AT COHENEL HAVE BEEN WHERE YOU WANT TO GO
Head coach AJ Roberts is a former US full-scholarship athlete who has won many awards at the NCAA level in America. He's also a widely respected pro who has played and succeeded at the BBL and NBL levels. Known as a potent scorer and 'lock down' defender with all-around game as a player, AJ is now fully-qualified and certified as a coach and is passionate about wanting to pass on his skills, knowledge and experience to the COHENEL Academy players to help get you to your next level. Many coaches can talk a good game - but AJ has the ability to show you all the techniques, skills and drills himself, to give you the tools you need to succeed as an elite level player.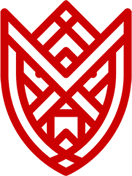 COHENEL CAN HELP YOU GET INTO UNIVERSITY
COHENEL have multiple academic routes into University and support our athletes in their goals to earn scholarships to both the US and the UK. As a forward-thinking college, COHENEL offer a wide range of accredited academic courses that will lead you directly into the University of your choice and have a professional team of tutors and career advisors to help you plan your next step. Our management team are also experienced in the process of applying to US colleges can help support you towards finding new opportunities to play and study in America, after graduation. If you're ready to work and can meet the criteria - we can help you get to where you want to be.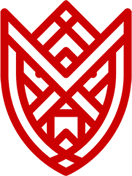 COHENEL CAN HELP YOU EARN WHILE YOU LEARN
COHENEL are one of the very few academies in the country to offer a Sports Ambassador program that will train and prepare you as a fully qualified basketball coach and then help you with securing a part-time job as a commuinty coach, so you can earn money while you study and play at the academy. A win-win for players who want to study and play ball - but also need to earn money over the course of the year.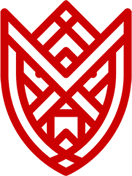 COHENEL HAVE A NEW NIKE TEAMWEAR DEAL
COHENEL Basketball Academy will wear NIKE team wear for the 2019/20 season and as an Academy player you will wear NIKE Elite game kits, get a NIKE Academy Tee and Tracksuit - making sure you look 'Elite' on and off the court.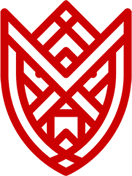 COHENEL PLAY OVERSEAS
COHENEL have been invited to play in tournaments in both Europe and America in 2019 and 2020, giving you the opportunity to compete overseas. Gain invaluable experience of playing against international players and seeing for yourself what the next level is like and what you need to do to prepare for international opportunities after you graduate from COHENEL.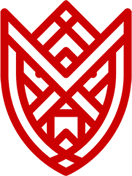 COHENEL ARE COMMITTED TO HELPING YOU GET BETTER
COHENEL players get individualised attention. Come to COHENEL and you'll be developed and respected as an individual. All COHENEL players are given a tailored Strength & Conditioning program, alongside a skills development program, with access to both the S&C fitness suite and basketball gym, so you can develop your game in line with your passion to get better. In addition, our coaches and network are very well connected and strongly positioned to be able to help you with your next move, post-academy, whether that be UK, USA or Europe. If you put in the work, we'll help you make your desired next step a reality.