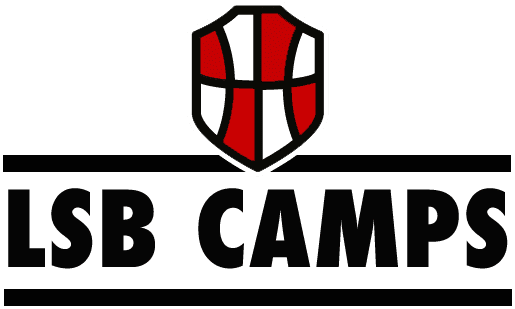 ATHLETIC TESTING STATIONS ADDED TO LSB CAMPS  
In an ongoing commitment towards providing the best possible experiences for all LSB Campers, the LSB are excited to announce that 'NBA-styled' Draft Combine athletic testing stations are being introduced into LSB Camps from Summer 2020 onwards.
Athletic testing stations for basketball players, as shaped by the NBA (the biggest and most exciting basketball league in the world), bring players a step closer to the real-time experience of their favourite stars by putting players of all abilities through a series of measurements and drills that provide valuable feedback for players and parents that can be logged and used as a tool for ongoing development.
The NBA and WNBA Draft Combines play key roles for aspiring NBA and WNBA players to showcase their athletic potential and what they may offer to a NBA or WNBA professional team should they be selected in the official draft (the process players go through in being picked and assigned a team to play for).  Basketball is a skills-based sport, but quickness, speed, agility, jumping ability and reach - all provide advantages that give some indication as to how well a player may be suited to playing the sport at the top level.
LSB Camps strive to bring a glimpse of the NBA/WNBA experience to players of all abilities, with a 'fun-first' approach that also gives parents and players a 'marker' they can measure against in future camps as they continue to get better.
"This is about having some fun, first and foremost, while giving LSB Campers some insights into what things are measurable and can be improved upon so they have an idea of where they are and can use the information to help inspire where they may go in the future.  We trialled the idea at our February Camp and it went down so well with all of the players that we've decided to roll it out across all of our camps and provide the information back to players and parents so they can use it in their ongoing development plans" explained LSB's Nhamo Shire.
The testing stations are not mandatory.  Only campers who want to participate in the drills will be tested.  However, for those who do take part, personalised athletic profiles will be provided to parents post-camp, which highlight strengths and also areas in which improvements can be gained so they have a better idea of what types of coaching and training programs may be of benefit, moving forward.
LSB Camp Athletic Testing Stations include:
Height
Wingspan
Vertical Jump
3/4 Court Sprint
Agility Test
Bodyweight Strength & Endurance Test
LSB Skills Challenge
Spot Shooting Challenge
To sign up for the next available LSB Camp, please visit: CAMP LISTINGS
For more information on LSB Camps in general, please visit: LSB CAMPS